Brian DeMint: Photographer and Fashion Coordinator
Dena DeMint: Makeup Artistry and Hair Stylist
Professional fashion photography with unique hair and makeup styling. Our work has been featured in magazines and online as editorials, ads and featured photographer spreads. Eyeworks also does speaking engagements and workshops. We have been fortunate to have been an educator at Shutterfest, After Dark, Photovision, Imaging, Sanda Puc' Tours, Canadian Imaging, Light Pro, and many other photography conventions and workshops.
Interviews and Online features: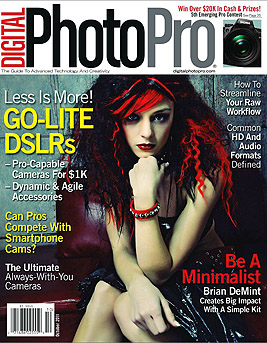 Digital Photo Pro: Deliberate Dissonance
AfterCapture Magazine: Fashion Meets the Eye
Another Shot In The Dark:Maiden Voyage
WPPI Blog: AfterCapture Magazine Review
Photovision: Speakers for Photovision 2011
Musetouch Magazine: Imaginative Vision
Musetouch Blog: Imaginative Reality
Lily Castille : Brian DeMint: Awesome Visual Shaper
Published Credits (partial listing)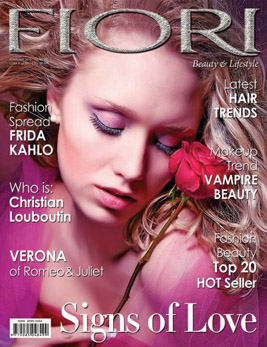 Recent Magazine workDigital Photo Pro
sessions magazine
Cliche' magazine
AfterCapture Magazine
Musetouch Magazine
Bust Magazine
FIORI Fashion magazine ( 3 Covers and 5 editorials)
Cut and Dry Magazine
Downtown Now Magazine (3 covers and 2 fashion editorials)
Downtown Beat magazine (3 covers and features)
Supermodels Unlimited
CD COVERS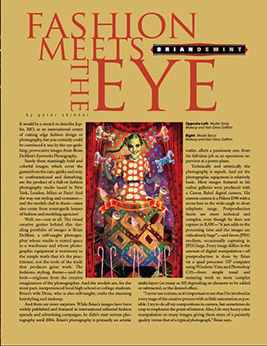 Shannon Thomas: "Brainstorming"
A Day Away: "Touch me, Tease Me"
Shadows Chasing Ghosts: "Never get a Wolves Attention by Pulling it's Tail"
ASY9: "Forlorn"
Siva: Demo
Commercial fashion work For:
Brown Shoe Company Style Guides
Pink Label Corsets
Stables Casino
Styles Boutique
Staxx Boutique
Many other regional business's