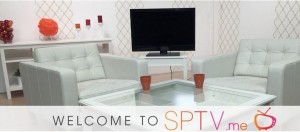 Brian and Dena are very excited and honored to be presenting this two day event live from Denver on SPTV (Sandy Puc' TV) on March 14 and 15th at 12pm EST!  Watch For free during the event and up to 24 hours later!
Brian will be speaking on Fashion DIY which will cover the aspects of a fashion shoot – creativity, styling, makeup, hair, accessories, lighting, posing and shooting.
Via the SPTV website – "SPTV.me is a FREE LIVE event, one that you're a part of-asking questions, giving opinions. Plus, you can access the show for a full 24 hours, FREE before it goes into the archives."
Thank you Sandy Puc' for supporting Eyeworks, what an absolute privilege!