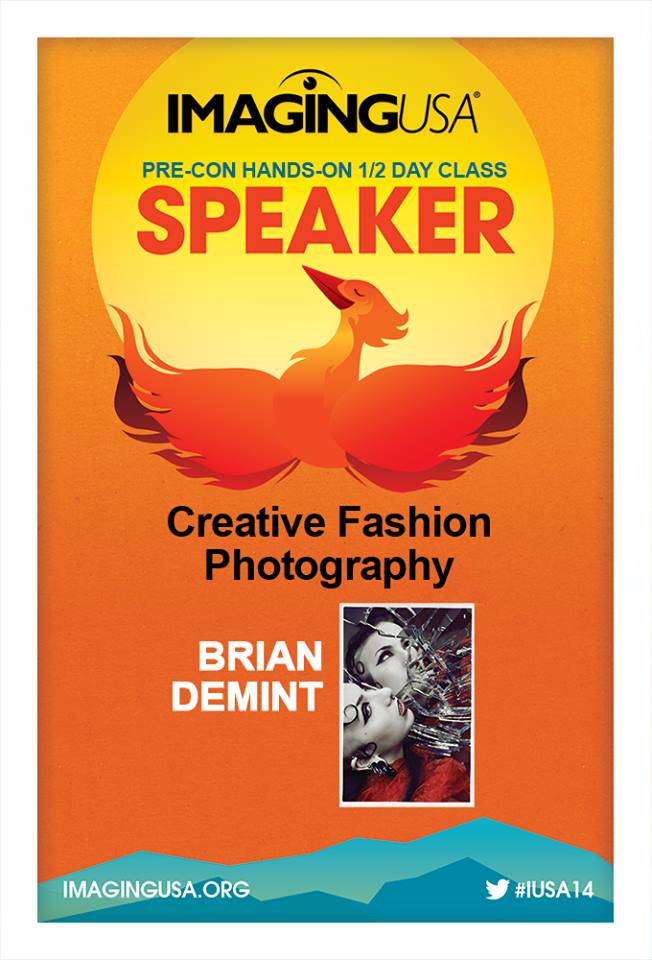 This January, Brian will be speaking at Imaging USA in Phoenix, AZ. Pre-Convention is January 9th – 11th. The Convention is from January 12th – 14th. His class "From Concept to Creation: a Fashion Shoot" is on the 11th from 1:30 – 5:00. Cost is 79$. He will be located at Sheraton, Second Floor, Camelback B. Click here for the link for registration!
Imaging describes Eyeworks Program,
"Buckle-up, this is a creative fashion-forward shoot demonstration from start to finish. Brian and Dena will cover hair, makeup, creativity, methodology, set, design, coaching, posing, lighting, shooting, editing and more in this very fun, entertaining, educational and inspirational program!"
This program will creatively unleash Brian's secrets for:
The aesthetics of art
Fashion styling
Unique techniques and methodology
Editing as an art form
I would like to thank the Professional Photographers of America for the opportunity, it is such an Honor. I look very forward to meeting everyone!